A Boutique Experience
Movati Yoga
Your sanctuary awaits. Take a well-deserved break from the daily bustle. Immerse yourself in the calming environment of our dedicated boutique-style yoga spaces. From our open-air Sky Studio to our climate-controlled Hot Hatha Studio, you'll find the perfect atmosphere to recharge, rebalance and reinvigorate your mind, body and soul. Before or after class, connect with other club members or simply spend some meditative moments in our peaceful Zen Lounge. When it comes to yoga, harmony, balance and inspiration define both our approach and amenities.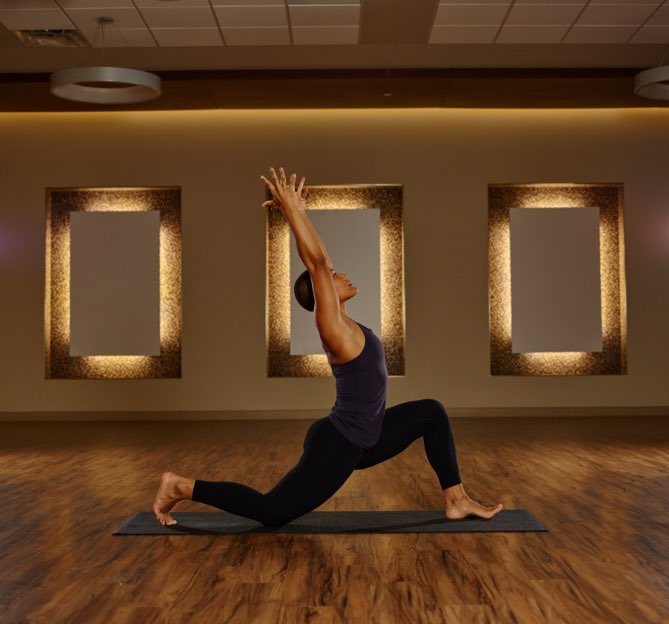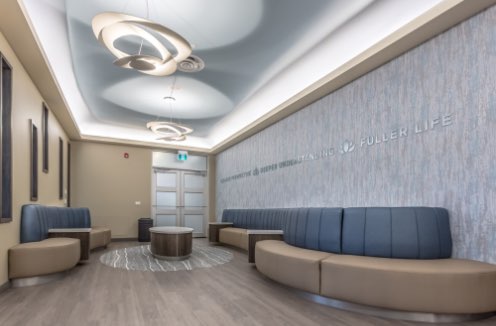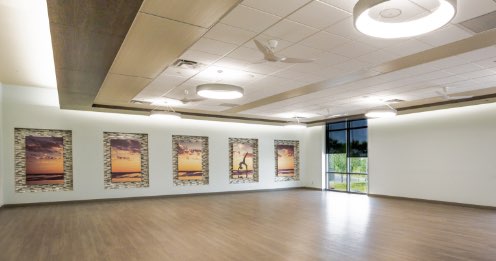 Find Your Zen
Class Styles
What's your style? One of the many great things about yoga is the wide array of styles and varieties it encompasses. That's why we offer a full range of classes covering the many diverse styles of yoga practice. From intensity to inspiration, your Zen awaits.
Sweat & Surrender
A balanced blend of challenge and peace. The first-half of this class consists of dynamic yoga postures and movements to build strength and flexibility. The second-half is a calming surrender to gravity in the style of our Yin classes.
Meditation
Soothe the mind and the rest will follow. This class enables you to see more clearly through daily stresses and achieve a deeper sense of peace. From beginner to avid enthusiast, students of all levels will benefit from this enlightening experience.
Yin
Yin is a practice where postures are held for extended periods to help release energy blockages. Taught in either hot or cool sessions, Yin is deeply healing and restorative for both body and mind. This popular class is perfect for every shape, size and activity level.
Essentials
It all starts here. This class is aimed at those seeking an understanding of the basics. Here you'll discover how to get the most from your yoga session. Learn about breathing, posture, inner peace and honouring your body.
Previous
Next
Basic (B): Basic classes are gentle offering modified workouts with no experience required. Additional instructions on safety, posture, equipment use and technique are given to build a solid foundation in your workout routine.

Everyone (E): Everyone Welcome! Instructions of safety, posture, equipment use and technique are given while offering options that will work for a wide range of participants looking to build upon experience gained through BASIC classes.

Intermediate/Advanced (I/A): Intermediate/Advanced classes are challenging in intensity with experience required. Reduced instructions and modifications are given in order to challenge the participant's knowledge and technique gained through EVERYONE classes.


Step Into Your Bliss
We could tell you about our Yoga, but we would prefer to show you.
* All Fields Required

Starting September 22, 2021, visitors entering any of MOVATI Athletic's Ontario locations regarding membership inquires, club tours, and/or guest passes, will be required to show a physical or digital copy of their vaccination receipt, along with Government-issued photo ID . For more information about obtaining your vaccination, please click here.

Effective September 20th, all members and guests of MOVATI Athletic in Alberta over the age of 12, will be required to produce proof of the following documentation, for visual inspection only, in order to gain entry:

Partial vaccination (one dose) accepted between September 20 to October 25 if received 2 weeks before time of service
Full vaccination (two doses) required after October 25
A privately paid negative PCR or rapid test within 72 hours of service (tests from AHS or Alberta Precision Laboratories not allowed)
Documentation of a medical exemption
To access your vaccination records,
click here
. Visitors must be of the age of majority in the province in which the Club is located unless accompanied by their parent or legal guardian.