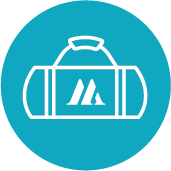 MEMBERSHIP FAQs
Do I need to show proof of vaccination for entry to a MOVATI club?
On March 1, 2022, the Government of Ontario lifted the requirement for proof of vaccination. As a result, MOVATI Athletic will not require proof of vaccination for club entry at its Ontario locations as of March 1. In accordance with regulations, self- screening may be required before entering the club. Click here for more information about Ontario's new regulations.
As of February 9, 2022 the Alberta Government has eased COVID-19 restrictions and has lifted the requirement to show a vaccination passport / QR code for businesses. MOVATI Athletic Windermere will no longer be checking or requiring a COVID-19 vaccination QR Code. The Province of Alberta now requires fitness participants to screen themselves for symptoms prior to entry. To find the Government of Alberta's daily checklist for personal screening, click here.
As member of one of the clubs that was affected by recent Government mandate closing gyms and fitness centres, will I still be charged membership dues?
For members of the affected clubs, bi-weekly and/or monthly membership payments will be suspended until the club reopens. All Paid-in-Full memberships will be suspended and their expiry dates will be extended accordingly.
If I have questions about my membership, or my MOVATI experience who should I contact?
Please visit your club and our associates can assist you.
If you are unable to visit the club, contact us form.
I only used my membership freeze due to COVID-19 and then the club closed. Do I get my freeze cycles back?
Yes. If you were on freeze when the club closed, your freeze expired, and those cycles are available to use following Movati's Freeze Policy. Speak to a manager in your club to review your current freeze options as per your membership type.
Can I cancel my membership if I am still in-term?
Membership terms and conditions continue to apply. You may cancel your membership at the end of your membership term by speaking to someone in your club.
Will my dues get reduced based on limited or reduced services?
We are operating based on Health Canada regulations and Government guidelines which prohibit or restrict certain services. We expect these services to return in the fullness of time and their return will be based on evolving Government guidelines. While these restrictions are in place, we must still maintain facilities, labour, rent and assume added costs related to cleaning and the additional equipment required to prepare for resuming services therefore membership dues will remain the same.
Services not currently open varies based on your club's location and current COVID restrictions.
If you turn me away due to travel/symptoms, do I get a rebate/discount on dues?
Members who cannot enter the club due to illness or travel quarantine guidelines will not be eligible for a dues rebate or discount.
If I am not able to attend the club/class due to the capacity restrictions do I get a discount on my dues?
We are not discounting dues, as we must still maintain facilities, labour, rent and assume added costs related to cleaning and the additional equipment required to prepare for resuming services.
Reservations for classes can be done up to 73 hours before a class through the MOVATI website or the new MOVATI mobile app.
All Movati locations will continue to monitor class participation and add in more classes while continuing to follow safety guidelines. Please refer to your specific club for further information and reservation guidelines.
I have prepaid for my membership, when is my new expiry date?
Memberships are non-refundable. Your expiry date will be extended to cover the time of closure. If you are unable to visit the club, please fill out our "contact us" form. One of our associates will be happy to answer any further questions.
Is MOVATI offering day passes if I want to try out the club?
If you would like to setup a time to tour a club and speak to an Account Rep regarding our new membership options, click on 'Book a Tour' on our website homepage. Paid day passes are not available at this time due to government-imposed capacity restrictions.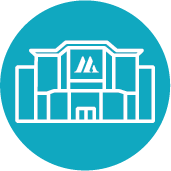 In-Club FAQs
Are there any COVID screening protocols prior to entry of MOVATI Club?
Are reservations required for general workouts and pool?
Reservations for general workouts and pool are not required.
Are any Clubs closed?
MOVATI Athletic clubs are open. However, with the changing situation regarding COVID-19 and Government regulations, clubs may be subject to temporary closure as mandated by authorities. Please check with your local club for the latest information – click here to check for information about your club.
Is it mandatory for members to wear a mask?
Face masks will no longer be required to enter MOVATI. You may continue to use a facial mask at your personal discretion.
Can I still use cash to pay for products and services in the club?
Movati Athletic will no longer by accepting cash as a payment method. You may use a debit or credit card, or Movati Express Pay touch-less tap. We accept Visa, MasterCard and American Express.
Why have your hours of operation changed? How long will this be in effect?
Please refer to your home club for updated operating hours.
Are we able to share equipment with other members in between sets?
Sharing equipment with other members while performing your workout routines can be accommodated if each member is comfortable with the sharing arrangement. Wiping down and disinfecting equipment is required between each member's set, and physical distancing protocols are required.
How will you ensure the club is clean and safe to use?
We will have additional staff on hand, trained by EcoLab®, to carry out our new cleaning protocols including increased frequency of cleaning, electrostatic spray disinfecting between group fitness classes and at set times throughout the club, around the clock.
EcoLab® cleaning products are the leading products used by hospitals and medical laboratories and approved by Health Canada for use against SARS-CoV-2 (the virus that causes COVID-19). We have a zero-tolerance policy for those who do not comply resulting in the possible termination of membership.
What guidelines do you have in place for food and beverage handling?
Team members continue to follow food safety standards at the café, including washing their hands. No cash will be accepted, only debit card, credit card, and MOVATI Express Pay. Additional sanitation of all surfaces and equipment will be in place.
What will you do if you find out someone with COVID-19 was in the facility?
In the event an employee or member tests positive for COVID-19, the local Public Health facility manages contact tracing and will inform those individuals who may have been exposed to the person who has tested positive.   The club will follow the guidelines of the local public health unit and will reopen once the required cleaning is completed.
How are you screening members to make sure they don't have COVID-19?
We will not test members for COVID-19. However, upon entry members will be required to follow new club health and safety guidelines. These new health and safety guidelines are posted at club entrances and on the Movati website – click here to view the guidelines..
Will you be restricting the # of members allowed in the club?
Capacity restrictions are based on current provincial guidelines. 
What Physical distancing protocols are in place?
As of October 25, 2021, the Ontario government lifted capacity restrictions for fitness centres and gyms. As a result physical distincing is not required and is at member discretion. Physical distancing based on current provincial guidelines. Please see your club for more details.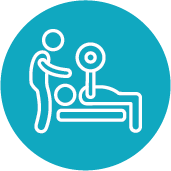 Personal Training FAQs
Can I cancel my Personal Training agreement?
The terms and conditions of your Personal Training agreement continue to apply. You may cancel your personal training agreement at the end of your term.
How is safe physical distancing going to be maintained during personal training sessions?
We recommend that Personal Trainers choose exercises and weights that do not require excessive spotting. Physical distancing will be based on clients comfort level.
I am not comfortable coming into the club for personal training sessions, what are my options?
You can take advatnage of our Virtual Personal Training Sessions or Online Programming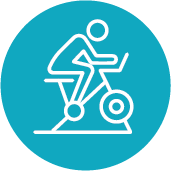 Studio Fitness FAQs
Are your virtual classes going to continue now that you are reopen? For how long?
Live FB and IG classes will end as of July 26th to focus on in club experience. Please visiti our On Demand offerings for virtual classes.
What is your class etiquette? Has it changed with reopening?
Class etiquette rules still apply and will now include new safety protocols for enhanced and continuous cleaning and physical distancing. We will also be temporarily removing hard to clean and shared equipment, such as foam rollers, yoga mats, blocks, etc. Members are asked to bring their own equipment for Yoga classes.
What Group Fitness classes are available now that you have reopened? How many classes? At which clubs?
What Physical distancing protocols are in place?
Physical distancing is not required and is at member discretion.
How many people will be allowed to be in classes?
Each club studio has different capacities based on square footage and physical distancing protocols established by the Ontario Government and Health Canada. For the latest schedules and to reserve your group fitness class spot please check our website schedule, or use new MOVATI Mobile App.
What studios will be open?
Group Fitness classess will resume on July 26, 2021. Class reservations are required. You can view the class schedule and book a spot through the MOVATI mobile app or website.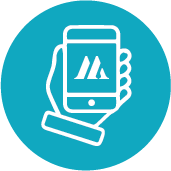 Movati App FAQs
Where is your MOVATI app available?
How do I book group fitness classes in the App?
What information do I need to register?
You will need the information within your MOVATI Athletic membership agreement; Home club, Barcode number (do not include % sign; example: MOV00000) on your swipe tag / barcode, and Last name on the agreement.
Please note your last name and home club must be exactly the same as in your active agreement within MOVATI's membership system.
If you purchased a membership recently and have not received a swipe tag / barcode, please enter in your phone number as your barcode.
How do I view and book group fitness classes and small group training openings at other clubs?
My email/phone number is taken.
Most likely you have created an account using your email or phone number already. Please select "Forgot Password" to reset your account.
Is there an age restriction on the MOVATI app?
Yes, currently our members must be 17 years old to download and register the app. If a teen or student member would like to reserve a spot in Group Fitness classes or Small Group session they can do so via the website schedule.
I forgot my password.
Please select "Log In/Sign up" and then select "Forgot password?" You will enter your email where prompted to, and an email will be sent to you shortly with a new password.
I signed up for a gym membership, but my login is not working for the app.
Your MOVATI App login is a separate login from your membership. If this is your first time accessing this app, please select "Log In | Sign Up" -> "Create Account" and enter the required information.
I cannot be found in the system.
If you are trying to create an account and you received a message that says "We could not locate you in the system.", it means that you have entered incorrect information, ex. Wrong barcode number (do not include % sign; but include MOV) last name or home club, during the registration process. You can click the "i" icon at the top right corner and explore through the FAQ chatbot. You may also email digitalsupport@egym.com as an alternative to the in app support for inquiries.
I'm moving and changing home clubs. Will I lose all my fitness activity?
No, you will not lose your fitness activity. Keep tracking those workouts! Once your home club has been changed within our membership system, the app will automatically update your home club within 24-48 hours. Be sure to update your filters in the Class Schedule to ensure you are viewing the correct club class schedule. 
I set up an account on the app and I cannot log in.
Please use the "Forgot password?" link on the home screen to contact our app team and they will send you a temporary login and password for your MOVATI App. After you sign in, please go to the "My Profile" under the "Settings" tab and create a new password.
I am requesting a new password but am not receiving the forgot password email.
The reset email is sent through an automated system. Please make sure you do not have any filters set to your inbox that will not accept such automated correspondence. If you used an email address with a special domain other than the regular ones (ex. @gmail, @yahoo, @hotmail), please check your spam or junk email folder, or contact your email service provider to make sure you can get emails from us.
I am requesting a new password, but my temporary password does not work.
Temporary passwords are case sensitive. Please make sure that you have entered all characters correctly. When you do copy/paste extra spaces can be copied at times. They will be considered as a character as well and your password might not work.
How do I log a Workout?
There are three ways to record a workout.
Tap Workouts on your mobile app and select All Workouts.
Click the 'Track Workout' or 'Create Your Own Workout' and choose your exercises, or
Scroll down to Quick Actions and select your activity to track.
You can also automatically track your workouts by using:
xCapture – This feature can be found in 'Quick Actions'. It is designed to track workouts on non-connected equipment. Look for equipment with electronic display screens (like treadmills and stationary bikes), and at the completion of your workout take an xCapture picture of the electronic screen that displays your Time, Distance and Calories.  xCapture will automatically update your tracking for that equipment-based exercise. (May take up to 24 hours to process and then display your workout.)
3rd Party Tracking Apps and Devices – Go to the Profile tab and select 'Connected Apps' to link your account to your favourite 3rd party tracking apps and devices.
Your activity will be added to the Latest Activity in the Workout section of the app.
What is an xCapture?
xCapture – This feature can be found in 'Quick Actions'. It is designed to track workouts on non-connected equipment. Look for equipment with electronic display screens (like treadmills and stationary bikes), and at the completion of your workout take an xCapture picture of the electronic screen that displays your Time, Distance and Calories. xCapture will automatically update your tracking for that equipment-based exercise (may take up to 24 hours to process). Please make sure your camera settings are allowed in your phone's settings)
My camera button is greyed out when trying to submit an xCapture.
Allowing the camera is a permission you are asked when you first download the app. If you did not allow the permission initially, do not worry! Please open your phone's settings, scroll down until you see your gym's app, select the app, and toggle the camera permission so that it is "on".
I don't work out on cardio equipment but want to track my workouts. How do I do that?
No problem, use the "Manual" entry feature under "Create a Workout" and enter in your workouts by day. You can also link 3rd party tracking apps and devices to your account under the "Connected Apps" tab to automatically track workouts.
How do I edit/delete a workout?
You can edit your workouts in the "Workouts" tab. Tap on the View All button by Latest Activity, search for the workout you would like to edit/delete, open the workout and make the adjustments and hit save.
Note: Connected Apps workouts cannot be edited/deleted as this is syncing from a third party.
What if I don't want my workouts highlighted on the Activity Feed?
Good news, by default the Public setting is turned OFF. However if you'd like to see your leaderboard and activity feed include your workouts, please tap on your picture located in the top left hand corner of the screen, then select SETTINGS and go to PRIVACY a where you can control your profile settings.
What apps/devices can I connect with?
For a full list of apps to connect with, please visit the "Connected Apps" tile in the picture location in the top left-hand corner of the screen, (side menu/Dashboard) or in the Profile tab
I don't see my favourite connected app/device, are you adding more?
We are continuously adding more. Please let us know your favorite so we can add it to the list digitalsupport@egym.com 
How do I connect other apps/devices?
Please open the "Connected Apps" tile and select "link" next to the app you wish to connect. You will then be guided to a screen where you will log into your connected app account.
Can I link more than one 3rd party app and device?
Yes, you can link multiple apps/devices and they will all track.
My workouts are duplicating.
If two connected apps are linked to each other and linked to your app account you will see duplicate workouts in your workouts tab because both sources will send data to the app.
I don't see my 3rd party app summary on the "Dashboard" page. Are my accounts linked?
Try a few steps to ensure your account is linked properly:
Log out and sign back into your 3rd party app account
Log out of the App and sign back in
Please note, if you are using a 3rd party app/device to record your workouts there may be a slight delay from when the app/devices sync to when the workout appears in the app. Still having problems, email digitalsupport@egym.com for assistance.
How do I Create a Goal?
You can create a personal goal by accessing the 'Goal Center' section of the app in the 'Progress' tab. Here, it will allow you to pick your goal type, target and duration.
Can I have multiple goals at once?
No, you can set only one goal at a time.
Can I create a goal for me and my friend?
No, this is your personal workout tracking account. If you attend the same gym with your friend, you can, both, join a challenge created by the club.
How long does a challenge last?
Please visit the challenge page on the App to view the challenge details or you can visit the front desk at your home club.
What if I am on vacation during the challenge but still want to participate?
You can participate on the go! Link to your 3rd party apps/devices (Fitbit, Runkeeper, MyFitnessPal, etc.) under the "Connected Apps" tab.
Can I participate in more than one challenge?
Yes, you can join as many as you'd like.
My workouts are missing from the challenge.
Please ensure you have joined the challenge and your workout meets the challenge exercise requirements. 
I signed up for the challenge, but my workouts aren't counting towards it?
Please check the start date of the challenge in the App, it may not have started yet. Your workouts will begin recording when the Challenge officially starts. Please note, if you are using a 3rd party app/device to record your workouts there may be a slight delay from when the app/devices syncs to when the workout appears on the leaderboard.
How do I leave a challenge?
Please sign into the App and go to the "Progress" tab "Active Challenge" and click on the challenge you have joined. From there, you can click on "Leave" in the bottom of your scroll. This will remove you from the club challenge.
I have some ideas for new features. How do I pass that along?
We love receiving feedback and new ideas and will respond back to all inquiries. Feel free to email our Support team at digitalsupport@egym.com and let us know how we can improve your experience.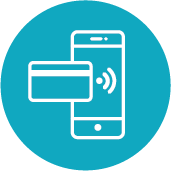 Movati Express Pay FAQs
What is MOVATI Express Pay?
It's a convenient way to pay for in-club purchases using your MOVATI Membership swipe card. When enrolled, your credit card of choice is linked to your membership card. No need to bring your payment cards or cash into the club with MOVATI Express Pay. Simply present your swipe card when making a purchase in club.
How can I sign-up?
You can sign-up for Movati Express Pay anytime with staff at the front desk or cafe. Linking your credit card to your membership only takes a few minutes.
Where can I use MOVATI Express Pay?
You can use MOVATI Express Pay to pay for any in-club purchase – from the Café and MOVATI Boutique to Personal Training and Kids Playroom.
Are there any fees for using MOVATI Express Pay?
No, there are no additional fees for MOVATI Express Pay.
Is my credit card information secure?
Yes, your credit card is secure. We are compliant with Payment Card Industry (PCI) standards for security and privacy.
Is there a transaction dollar amount limit?
In-club payments using Movati Express Pay can be in any amount permitted by your credit card limit. Payments under $20.00 do not require a signature.