A Splash of Fun
MOVATI Aqua
Power laps. Group classes. Or just a relaxing dip after a good workout. Make a splash whichever way you prefer. Our spa-like aqua fitness facilities and amenities will make you feel like you're on a little resort getaway. Come in and test the waters for yourself.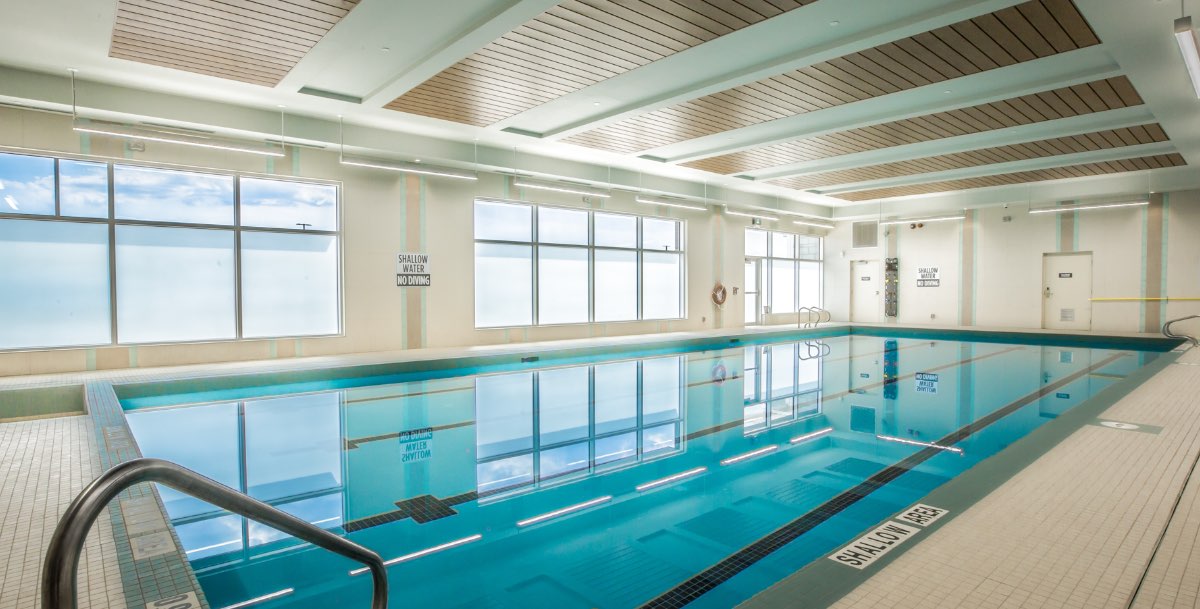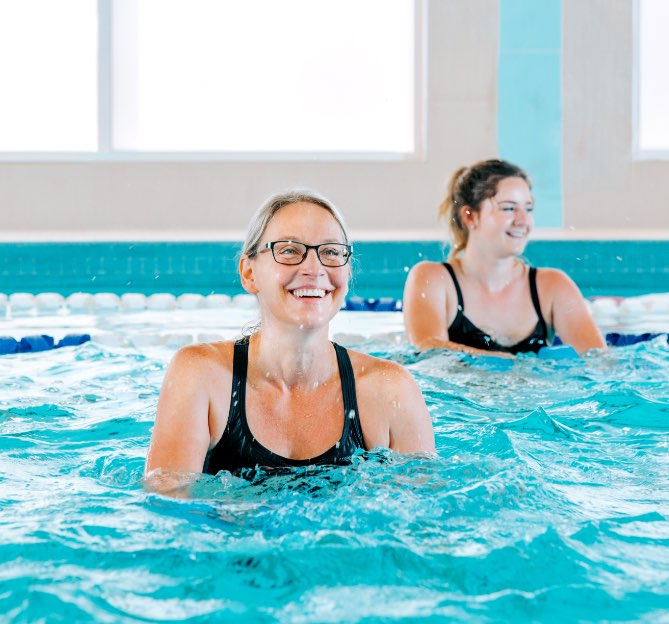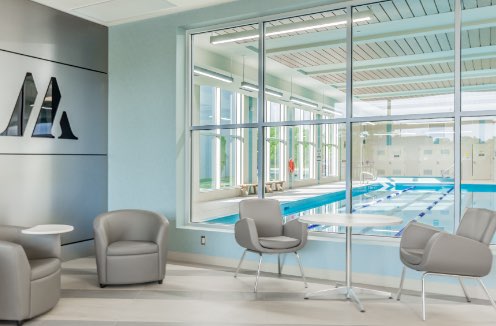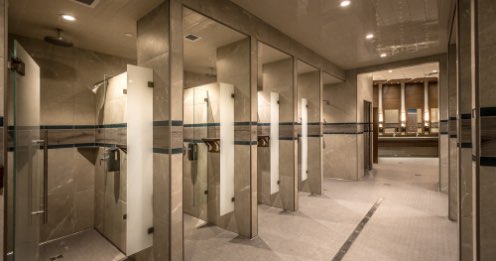 Soak It Up
Class Styles
Perfect for any fitness level, our aqua-fit classes offer a great combination of cardio and conditioning exercise. Water provides full-body resistance while being low-impact, making it ideal for those with injuries or desiring a more therapeutic workout. We offer a wide range of classes and open swim times to fit your schedule. So, what are you waiting for? Jump in and join the fun!
Aqua Intensity
Go with the flow. Let our instructors help you reach your fitness goals with this challenging cardio-focused aqua workout. This class uses a variety of equipment that will keep you moving through different levels of intensity, while having a great time.
Aqua Sculpt
Tone and shape with the soothing resistance force of water. Using a variety of pool weights and equipment, this class is designed to increase strength through specific and targeted muscular conditioning and core exercises.
Previous
Next
GET STARTED - MOVATI at Home
CLASS SCHEDULE
NO MORE CLASSES SCHEDULED TODAY
Basic (B): Basic classes are gentle offering modified workouts with no experience required. Additional instructions on safety, posture, equipment use and technique are given to build a solid foundation in your workout routine.

Everyone (E): Everyone Welcome! Instructions of safety, posture, equipment use and technique are given while offering options that will work for a wide range of participants looking to build upon experience gained through BASIC classes.

Intermediate/Advanced (I/A): Intermediate/Advanced classes are challenging in intensity with experience required. Reduced instructions and modifications are given in order to challenge the participant's knowledge and technique gained through EVERYONE classes.


Swim With Us
Our Instructors are Here to Help
* All Fields Required

Starting September 22, 2021, visitors entering any of MOVATI Athletic's Ontario locations regarding membership inquires, club tours, and/or guest passes, will be required to show a physical or digital copy of their vaccination receipt, along with Government-issued photo ID . For more information about obtaining your vaccination, please click here.

Effective September 20th, all members and guests of MOVATI Athletic in Alberta over the age of 12, will be required to produce proof of the following documentation, for visual inspection only, in order to gain entry:

Partial vaccination (one dose) accepted between September 20 to October 25 if received 2 weeks before time of service
Full vaccination (two doses) required after October 25
A privately paid negative PCR or rapid test within 72 hours of service (tests from AHS or Alberta Precision Laboratories not allowed)
Documentation of a medical exemption
To access your vaccination records,
click here
. Visitors must be of the age of majority in the province in which the Club is located unless accompanied by their parent or legal guardian.