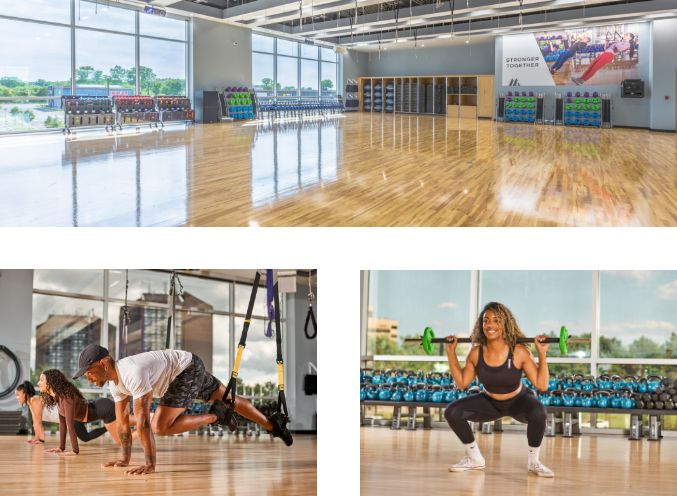 A Leader In Group Fitness
STUDIO CLASSES
This is more than a club – it's a community. As a MOVATI member, you'll have full access to our complete range of group fitness classes, where you can join others in an inspiring and supportive atmosphere. Plus, with up to 200 live weekly group fitness classes, finding the ones that fit your preferences and schedule is no sweat. All classes are led by expert instructors and conducted in our spacious boutique-style studios, making every session an amazing experience. Are you in?
Class Styles
Boredom is not an option! With our incredible variety of class styles and levels, MOVATI Athletic has the right one for you. From Anti-Gravity to Zumba, our expert instructors will keep you motivated and moving to reach your personal best. We're ready when you are!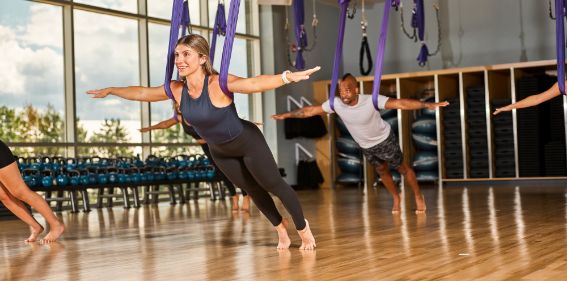 Anti Gravity
Discover the power, excitement and joy of moving freely in all directions of open space! This low-impact class focuses on flips and movements that allow you to experience zero compression inversions.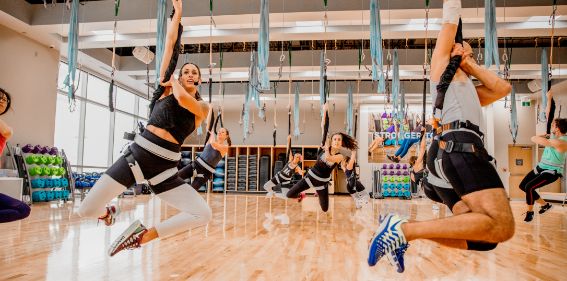 Bungee
Ideal for all fitness levels, this class provides a full-body workout focused on balance, stability and toning all muscles.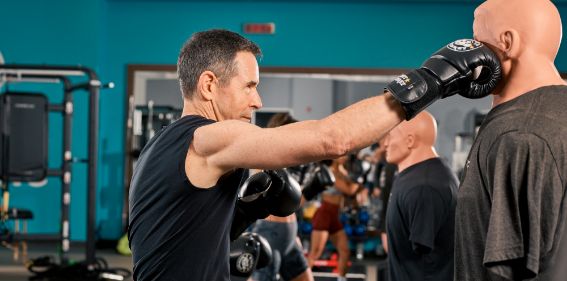 MOVATI Box
Train like a pro! Learn fundamental boxing techniques through coordinated footwork and combination drills.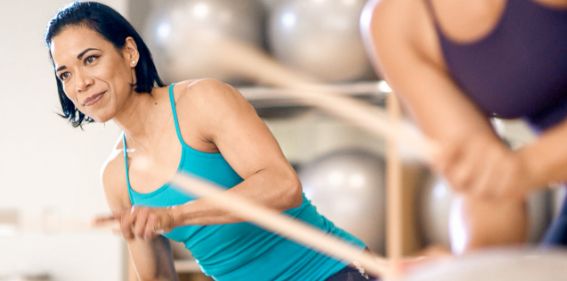 Drums Alive
Combining high-energy music and simulated drumming on a ball, this class will get your heart pounding for all the right reasons.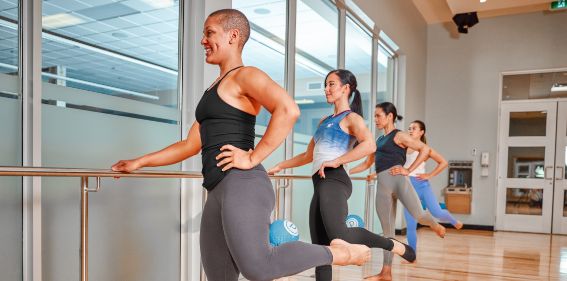 Barre
Build your energy and strength with this total-body muscular conditioning class, featuring an emphasis on the lower body.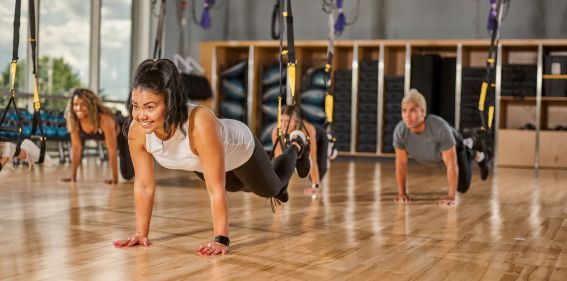 TRX
Open to all levels of fitness, this core-focused workout uses your own body weight and angle to determine the difficulty.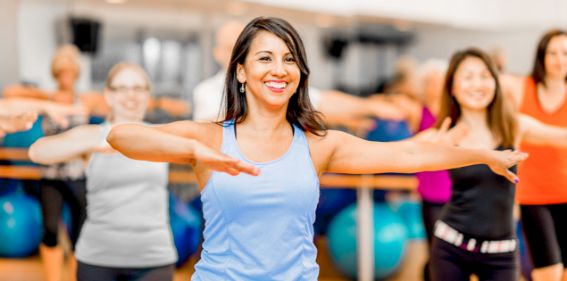 Dance
Get every part of your body moving with our easy-to-follow Dance Classes. We have a Dance Class for everyone, no matter your skill or fitness level.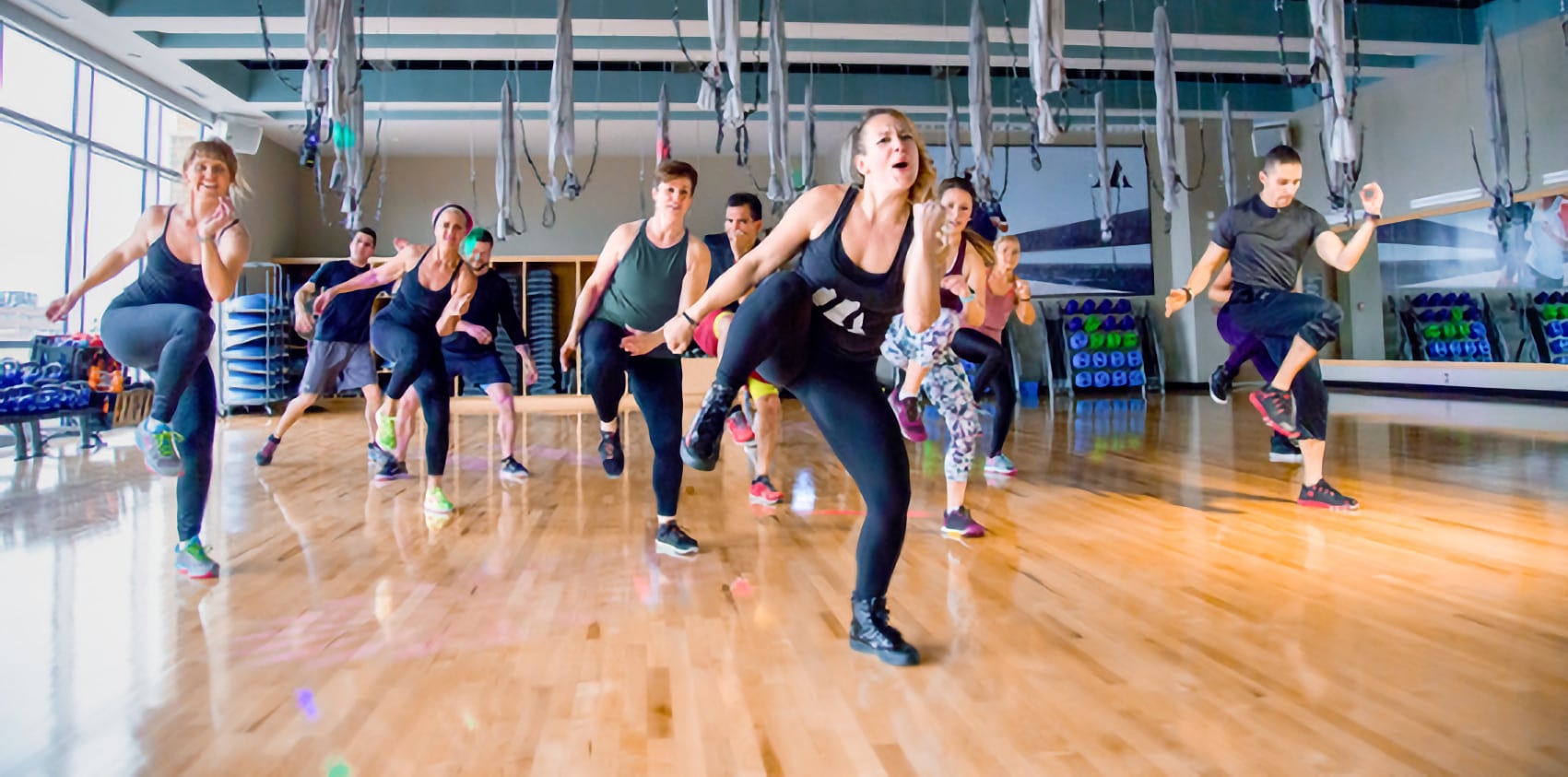 Zumba
Everybody and every body! Each Zumba class is designed to bring people together to sweat it on. Once the Latin and World rhythms take over, you'll see why these classes are often called exercise in disguise.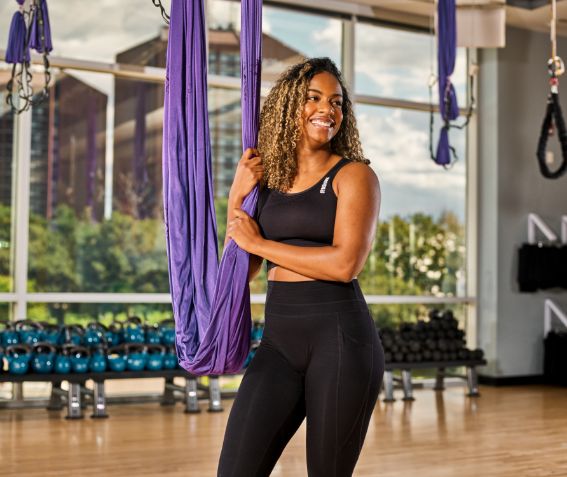 Boutique Experience
Best in classes. Get ready to sweat and love every single minute of it. At MOVATI Athletic, you'll find a whole new approach to studio fitness classes, with up to 7 dedicated studios. From high-intensity to fun-filled, the choice is all yours with a wide range of classes that'll leave you smiling from ear to ear and looking forward to the next time.
Basic (B): Basic classes are gentle offering modified workouts with no experience required. Additional instructions on safety, posture, equipment use and technique are given to build a solid foundation in your workout routine.

Everyone (E): Everyone Welcome! Instructions of safety, posture, equipment use and technique are given while offering options that will work for a wide range of participants looking to build upon experience gained through BASIC classes.

Intermediate/Advanced (I/A): Intermediate/Advanced classes are challenging in intensity with experience required. Reduced instructions and modifications are given in order to challenge the participant's knowledge and technique gained through EVERYONE classes.


See It For Yourself
We Could Tell You About Our Studios, But We Would Prefer to Show You
* All Fields Required
Visitors must be of the age of majority in the province in which the Club is located unless accompanied by their parent or legal guardian.