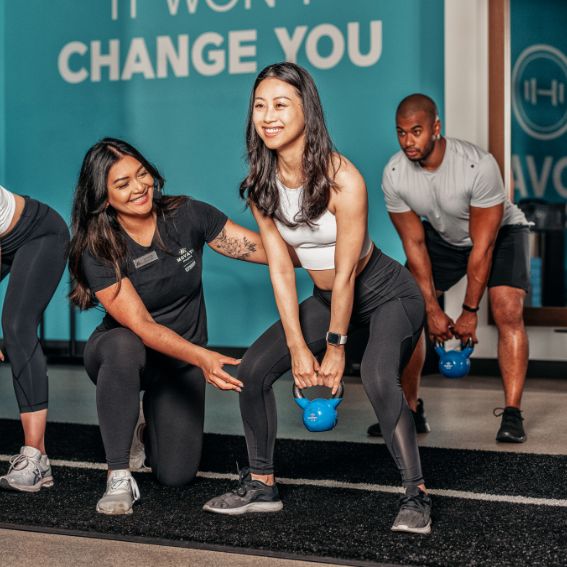 SMALL GROUPS.
BIG RESULTS.
Combining the advantages of personal training and a supportive class environment, our Group Personal Training program delivers big results. Experience the benefits of working with a certified Personal Trainer in an energetic and motivating group setting. Our expert trainers lead dynamic and focused workouts, making each session effective and enjoyable.
Personal Training Benefits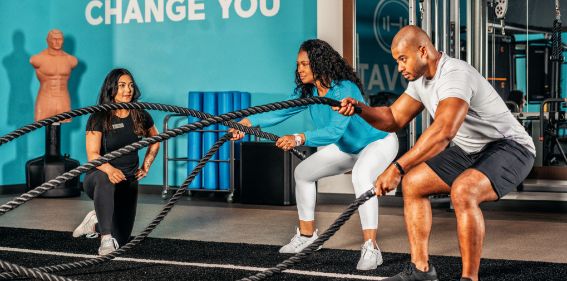 MOVATI HIIT
Pump up your workout with High Intensity Interval Training. HIIT provides a total body approach using a combination of cardio intervals and comprehensive strength conditioning.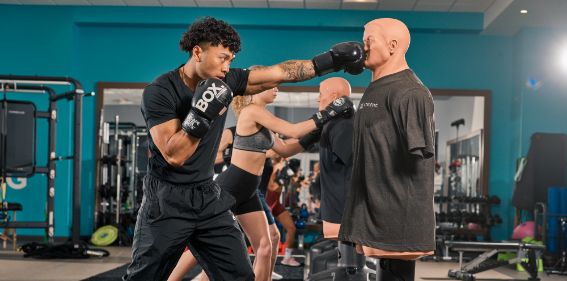 MOVATI Box
You're the champion in this ring. Dominate your fitness goals and tap into your full potential with an action-packed combination of boxing, kickboxing and total body strength conditioning.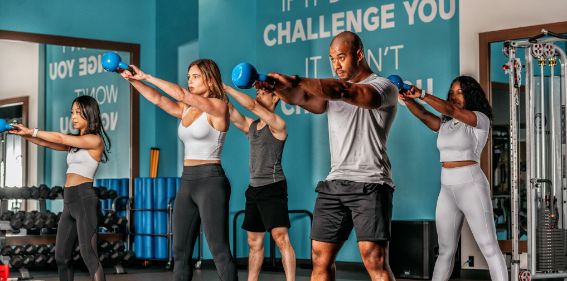 MOVATI Strong
Unleash your true strength with a workout that focuses on core lifting fundamentals, helping you tone up and build lean muscle mass.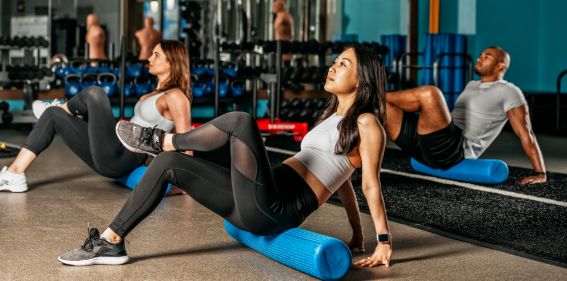 MOVATI Mobility
Move better, feel better and live better with this results-focused session designed to boost performance, optimize range of motion and accelerate recovery from injury.
Basic (B): Basic classes are gentle offering modified workouts with no experience required. Additional instructions on safety, posture, equipment use and technique are given to build a solid foundation in your workout routine.

Everyone (E): Everyone Welcome! Instructions of safety, posture, equipment use and technique are given while offering options that will work for a wide range of participants looking to build upon experience gained through BASIC classes.

Intermediate/Advanced (I/A): Intermediate/Advanced classes are challenging in intensity with experience required. Reduced instructions and modifications are given in order to challenge the participant's knowledge and technique gained through EVERYONE classes.


Become a Member
Get Started Today
* All Fields Required
Visitors must be of the age of majority in the province in which the Club is located unless accompanied by their parent or legal guardian.