MOVATI Athletic is with you wherever you are.
We are excited to see you in the club, download our App and challenge yourself by trying out a MOVATI Athletic Fitness Challenge!
Designed to complement and enhance your club experience, our new app puts you in control of your fitness journey like never before.

Stay connected with the MOVATI Athletic fitness community, track your workouts and daily activities – including duration, distance, elevation and calories burned – and so much more.

Whether you have a specific fitness goal or just want to live healthier, the MOVATI Athletic app helps keep you motivated and makes working out easier no matter where you are.


THE ULTIMATE FITNESS RESOURCE
IN THE PALM OF YOUR HAND.

Check Fitness Class Schedules & Reserve a Spot

Create & Track Fitness Routines & Goals

Request a Trainer


Connect to Other Fitness Apps


Join Fitness Challenges


View Fitness Videos

Connect to Social Media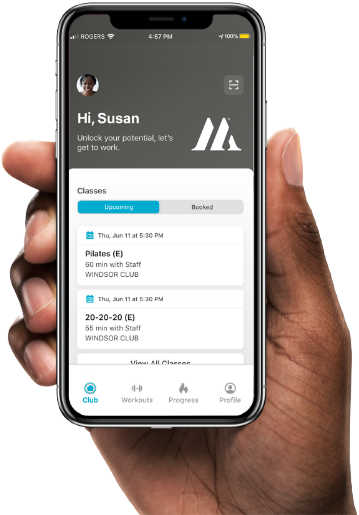 Check-in Using Mobile Swipe

Buy Personal & Small Group Training

Discover New Fitness Tips

Keep up to Date with Notifications

Get Special Deals

Access your Account
Visit the or store and search for MOVATI Athletic to download on your mobile phone for FREE.