A Boutique Fitness Experience
Like No Other
Step into a world where every detail is thoughtfully curated to provide an elevated and motivating workout experience. Upon entering, you're greeted with an ambiance of sophistication and style. The sleek, modern interior design seamlessly blends with state-of-the-art equipment and expertly crafted classes, fostering an environment that's both elevated and inspiring. Our group fitness instructors, boasting impressive qualifications, are poised to lead you through our extensive offering of up to 200 live, in-person group fitness classes available each week.
Discover More
MOVATI | Studios | 1 Club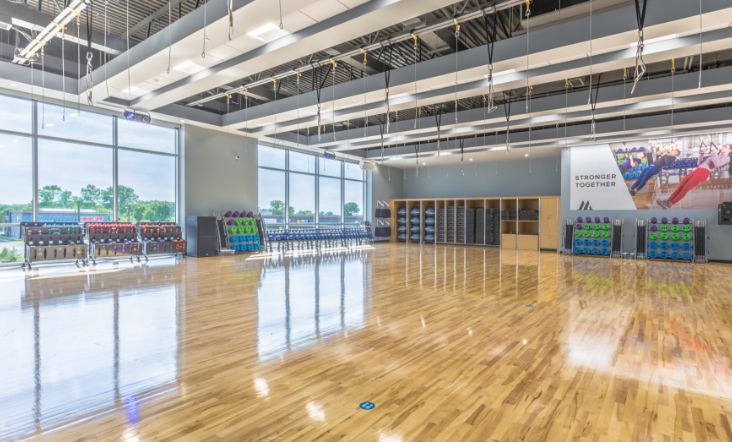 Co-ed Studio
Enter our spacious Co-ed Group Fitness Studio, where potential knows no bounds. Versatile lighting and an immersive sound system create a unique vibe. Cutting-edge gear, and diverse classes like aerial yoga, hoops, TRX, and bungee unite individuals in a celebration of growth and strength. Explore our Group Fitness class schedule and join a supportive community embracing shared fitness energy.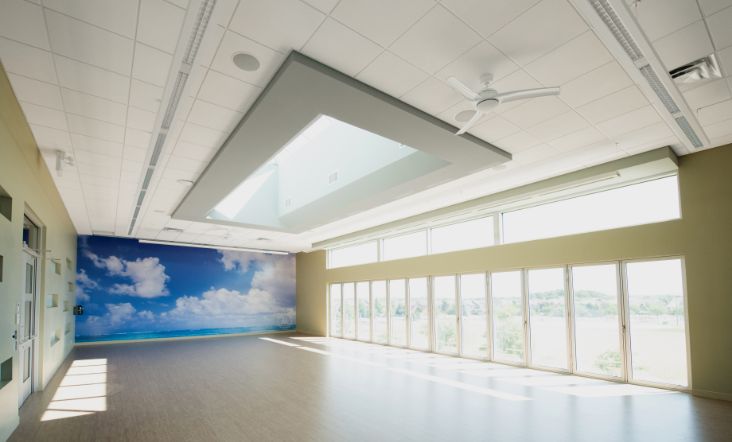 Sky Studio
Discover wellness in an environment designed for balance. Immerse in yoga, Pilates, and more. Natural light abounds, and our studio takes it further – floor to ceiling window wall opens for fresh air infusion. Find serenity and vitality here, where every breath fuels well-being.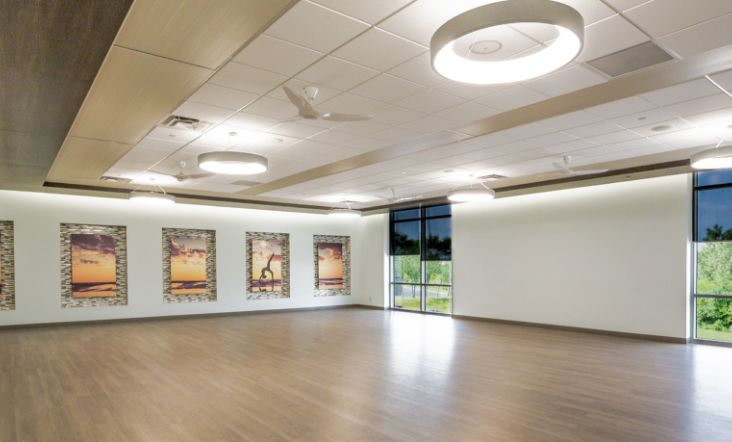 Hot Yoga studio
This sacred space syncs breaths and harmonizes bodies. Experience hot yoga's transformative fusion of strength and inspiration. Our studio excels with temperature control, radiant warmth, and soothing bamboo flooring. Here, limits fade as you embrace your journey.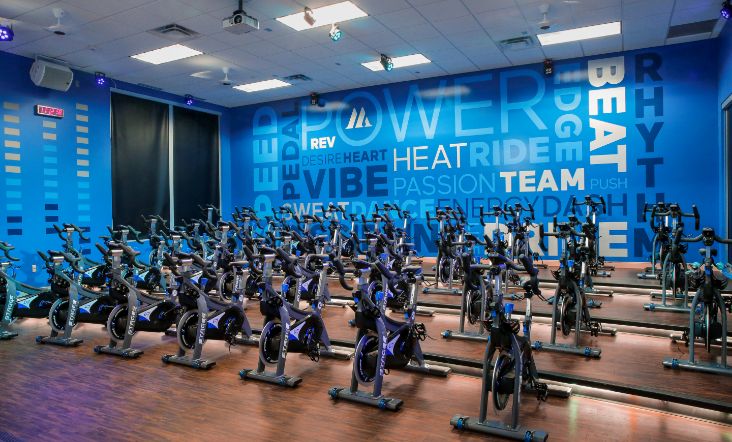 Cycle studio
Enter our cycle studio, where unity fuels each ride. Tiered seating, synchronized lighting, and premium sound make every class immersive. Advanced cycles track performance, syncing with beats as we pedal to new heights. Experience collective energy propelling us onward.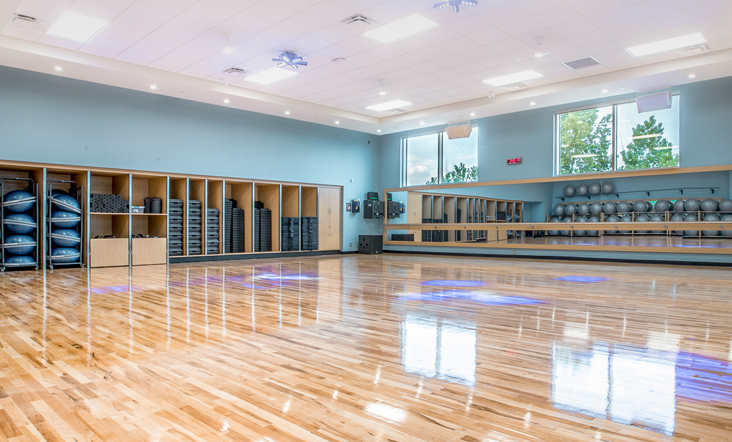 Women's only studio
Experience our Women's Only Studio, accessible through the Women's Change Rooms. Let your mind, body, and spirit move through dynamic and rhythmic women's only group fitness experiences. With Barre, Zumba, and more, you'll find the right class for you. This exclusive club space is dedicated to your well-being and inspiration and fitness.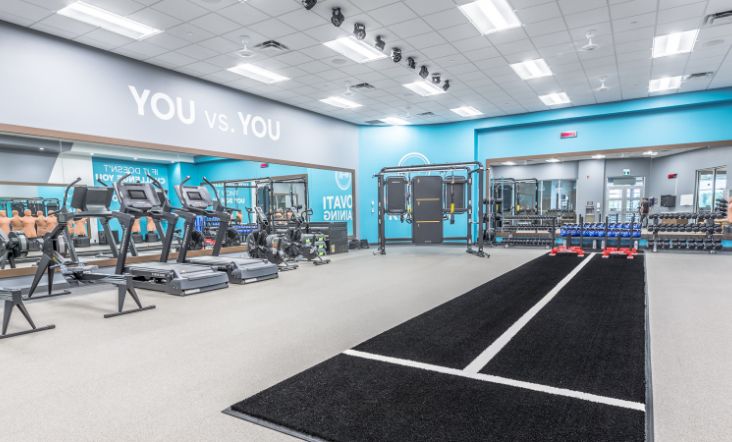 GROUP PERSONAL TRAINING STUDIO
Explore our Group Personal Training Studio, where potential transforms into power. Guided by Certified Personal Trainers, embrace personalized workouts in a motivating small group setting. Lift yourself with Bob Body Bags, sleds, kettlebells, and more for a fitness journey to new heights.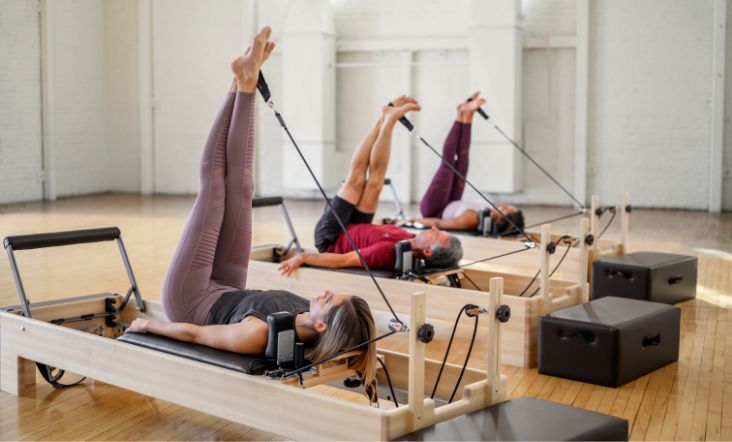 Pilates studio
Step into our boutique studio and discover a whole new dimension of Pilates. Our state-of-the-art Reformers redefine your practice, as expert instruction and an empowering community come together to elevate your journey.
Discover the MOVATI
Boutique Experience
Please complete the following information so we may provide the right membership options for you.
* All Fields Required
Visitors must be of the age of majority in the province in which the Club is located unless accompanied by their parent or legal guardian.