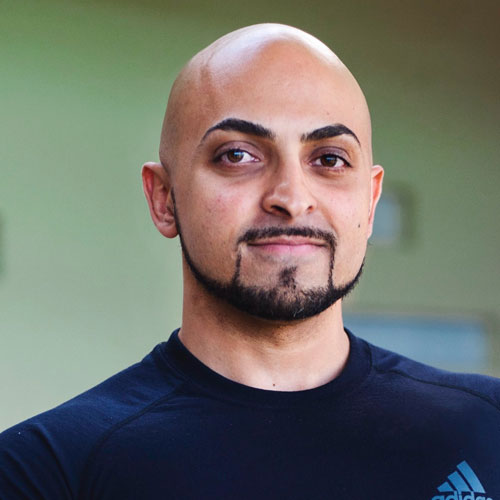 Title:
Personal Training Manager
Certifications:
Canada's Personal Trainer of the Year 2010
Level 6 Personal Trainer
Exercise Therapist
Dr. Andreo Spina's FRC Mobility Specialist
Neurokinetic Therapist
MMA-CSCC Certified Strength and Conditioning Coach
Functional Training Specialist (IHP)
Precision Nutrition & Advanced Sport Nutrition
Kettle Bell Training Specialist (KBA)
Dynamic Posture Specialist
Functional Assessment, Activation and Kin Taping
Programming Rehabilitation & Injury
Level 3 TRX Coach
Dr. Stuart McGill's Low Back Fundamental (DTS)
Applied Movement Neurology
Industrial Engineer
Favourite Quote:
Personal Health Coaching is a chance me to guide others achieve their goals, often goals they never dreamed possible. I love to motivate, encourage and inspire people get healthier, happier and stronger every day. Without a doubt anyone can benefit from help of a professional to find success tools. Your journey can start today.