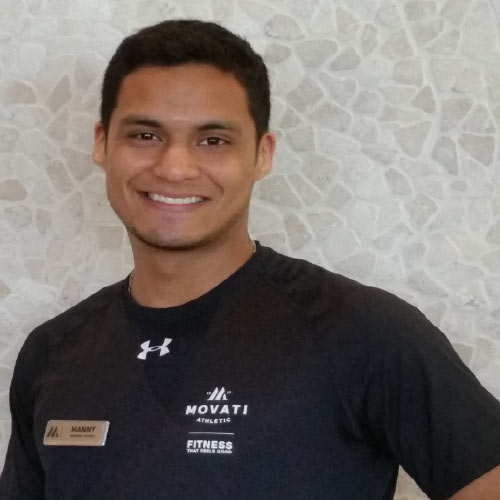 Certifications:
Bachelor of Kinesiology
CanFitPro certified Personal Trainer
Fitness trainer with Ministry of Natural Recourses
DTS Olympic Weightlifting Fundamentals
DTS Kettlebell Fundamentals
Wrapping & Taping Fundamentals
Soft Tissue Release
Favourite Quote:
Manny has participated in a multitude of body changing, mind sculpting, and spirit harnessing practices. Everything from playing rugby for one of Ontario's best teams to meditation to finding a great feeling of whole mindedness. Manny looks to have all his experiences in helping to support others and provide a momentum in their life that can never be slowed down.