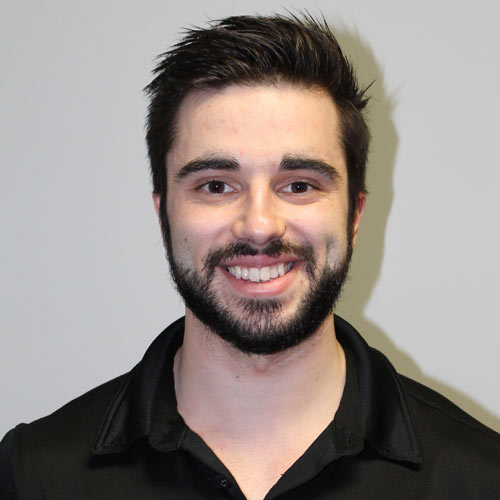 Certifications:
CanFit Pro Personal Training Specialist
First Aid / CPR
DTS Powerlifting Fundamentals
National Level Powerlifter
Crossfit Level One (in progress)
Favourite Quote:
At 18 years old, a traumatic experience lead me to fitness. It was because of this moment I realized what I'm passionate for…Fitness. This passion grew more and more each day helping me become stronger physically and mentally. Fitness was my release, my outlet, what kept me strong day to day. As time went by, I learned that reaching out to people and helping others to achieve a healthy lifestyle was what I am mean to do. I'm here to improve life and change lives; making someone's hour, day, week is worth more to me than any other compensation. I believe society puts so much pressure on us with image and negativity and at times it's hard to stay motivated. My goal is to help others achieve greatness, push them further then they thought they could and show them true potential.