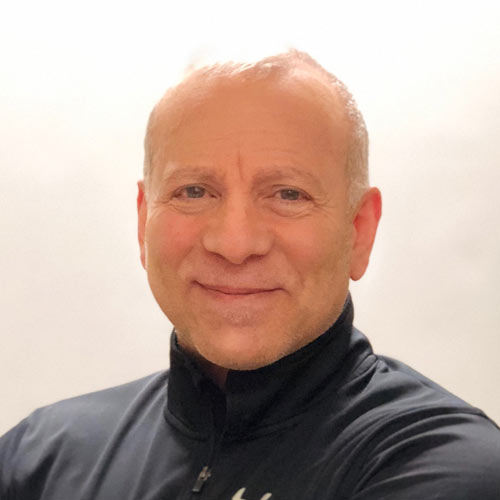 Certifications:
Level 5 Personal Trainer
CanFitPro Personal Trainer Specialist (PTS)
CanFitPro Fitness Instructor Specialist (FIS)
Certified Fitness Consultant (CSEP)
Cert. Stretch Technician in AIS (MPI, NYC)
TRX Level 1
COREFX (Conditioning coach level 3)
Kettle bell specialist (Kettle Bell Academy)
Trigger Point Fascia Release Specialist Level 2
5th Degree Black belt in Tae Kown Do.
Cert. indoor spinning coach by mad Dog Athlete
Cert. Senior Citizens Coach by Health Care Dimension
Bachelor's Degree in accounting.
Sports Specific Conditioning Coach.
Top 100 Personal trainers 2007 & 2008
Favourite Quote:
My passion to help others started through my years of coaching various national teams in Tae Kwon Do. Gaining years of knowledge and education in the health industry, my philosophy totally changed on how our body moves. I become more of a PREHAB coach than Deteriorating coach (science has no meaning if we don't apply it). I love to see all people enjoying a healthy pain free AGING lifestyle. Make time for your health today, it will keep your doctors away. Please do not hesitate to book your GPS. Thanks.