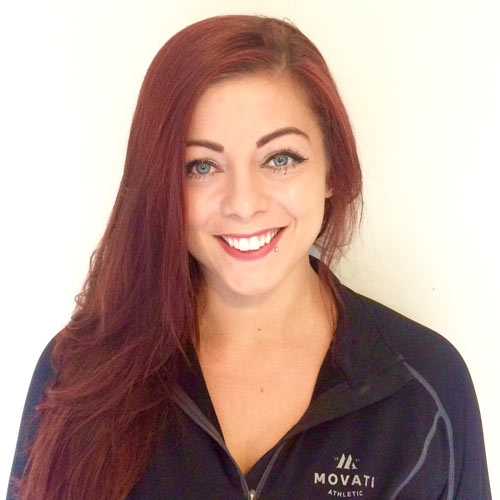 Certifications:
Personal Training Specialist- CanFitPro
Strength Training Program Design
Darby Strength Training Systems level 1 certified
DTS Kettlebell Fundamentals certified
DTS Nutrition Fundamentals certied
CPR C, AED and First Aid Certified
Experience teaching group fitness, HIIT, tabata training and bootcamp classes
2 years of Personal Training Experience
Experienced in weight loss, posture correction, strength training and high intensity interval training
Favourite Quote:
Substantial change is achieved by making a series of small life choices that are manageable long term. Six years ago I made the choice to live a healthier lifestyle and along the way I fell in love with health and fitness. This journey has led me to becoming a personal trainer and to a weight loss of over one hundred pounds. Athleticism doesn't come naturally to me. I wasn't gifted with strength or endurance. I work hard, every day, to reach my goals. So when I say, "If I can do it, you can do it," I truly mean it. The satisfaction I feel achieving my own goals is what inspires me to help others reach theirs. Let me help you be your best self!
Education
Bachelor of Arts in Psychology