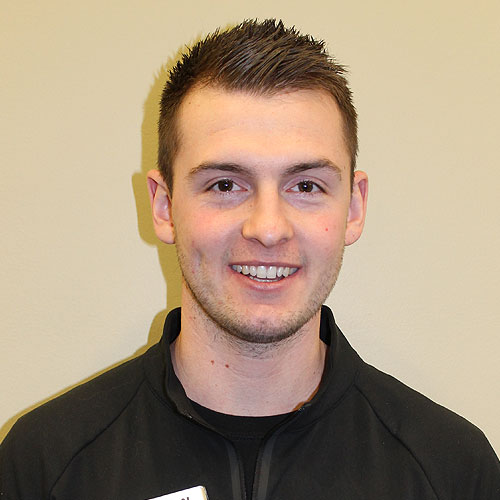 Certifications:
Canadian Society of Exercise Physiology Certified Personal Trainer with the Ontario Society for Health and Fitness (CSEP-CPT)
Functional Movement Screening (FMS) Level 1 + 2
HTCP Level 1 Hockey Trainer – Hockey Development Centre for Ontario  
Heads Up! Concussion in Youth Sports
CPR and First Aid Certified
Favourite Quote:
"Work hard and get results…in saying that simplicity is key. We workout either to improve performance and/or look and feel good. The idea is to be in the gym the right amount of time to enjoy life to the utmost outside of it. Life is what you make it. Try to better yourself each day…look good, feel good, be healthy, and live long. Most importantly live life to the fullest."
Education
Fitness And Health Promotion Diploma – St. Lawrence College
Previous Fitness and Wellness Coach at St. Lawrence College
Previous Strength and Conditioning Coach and Athletic Trainer for PWHL Greater Kingston Ice Wolves
High Level of Athletic Background including Team Ontario Football Player, National Level Broomball Champion