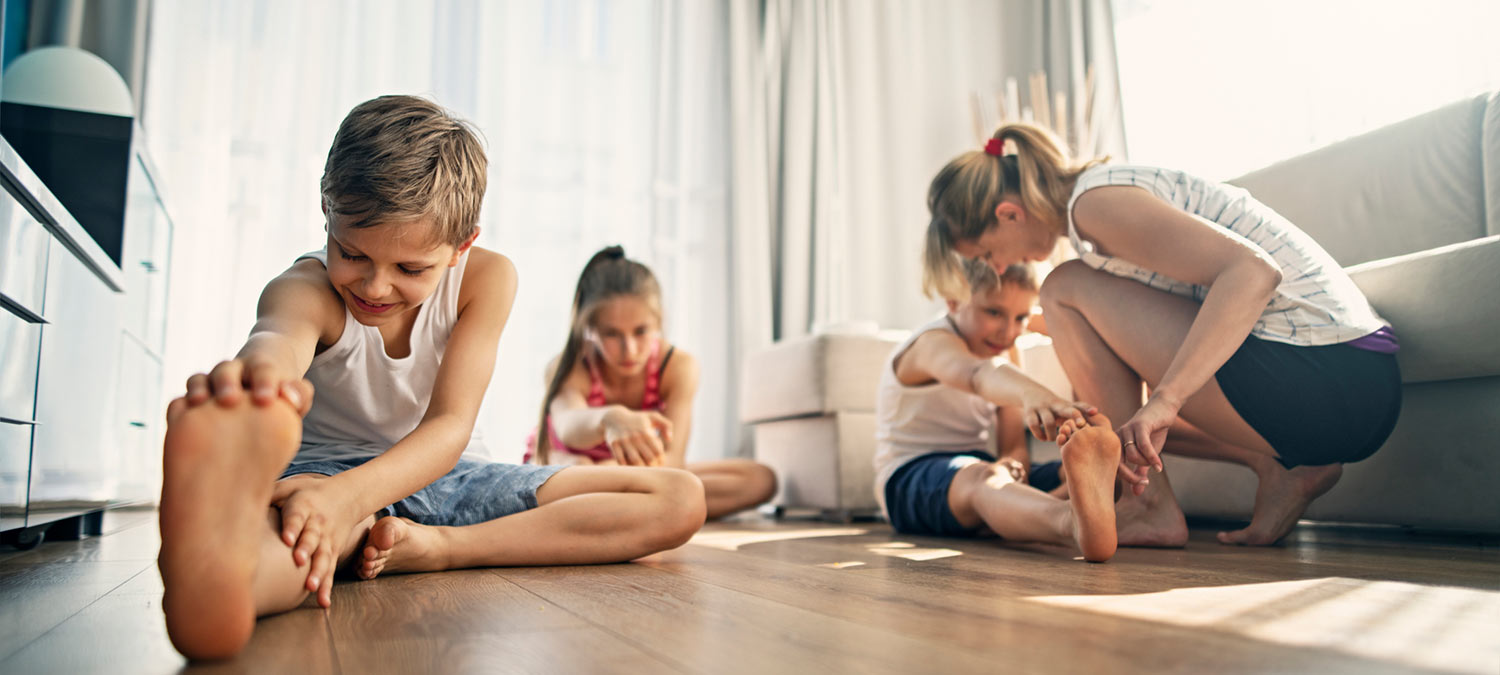 Staying home all day with kids can be difficult. Parents are faced with the challenge of supporting their children with their school day in addition to keeping them active and entertained, while also possibly working from home themselves. At MOVATI, many of us are faced with these same responsibilities so we've come up with some tips to hopefully help you and your family stay home and stay healthy together!
Spend time outdoors
We're finally seeing hints of spring weather coming our way, so get out there and soak up some vitamin D with the kids. Working from home? Take your laptop into the backyard while you let them run around and play.
Want to spruce up your daily walk? Start a neighbourhood art project! Make some posters, paint some rocks or grab some sidewalk chalk and have them spread positive messages throughout your community while enjoying the fresh air.
Participate in our live classes 
Most of our live classes are kid-friendly with little to no modifications needed, you may even be surprised by how much better they are able to keep up! We suggest you let them take it at their desired pace and give them the option of joining or stopping whenever they like. It's more important to turn exercise into something for them to look forward to everyday rather than a task that must be completed. 
MOVATI Drums is sure to keep even the smallest members of your family engaged. Stay tuned for more kid-friendly LIVE classes and videos coming your way!
Create a scavenger hunt
Create different clues to direct them to different stations around the house where they will receive a clue to move forward by completing a task. Make sure to mix in tasks that are fun for them as well as some to hopefully promote healthy habits. 
Incorporate movement by having stations require jumping jacks or push ups, or perhaps eating a fruit or vegetable. Make sure the end prize is something they really will look forward to earning.
This past month has been a learning curve for us all and we hope you are finding ways to settle into a new normal. The importance of healthy habits for our mental health has come into the spotlight more than ever and we believe including the kids will only reap positive benefits for everyone involved.
We hope to see you all back very soon.